Just watch where content marketing is going...
---
---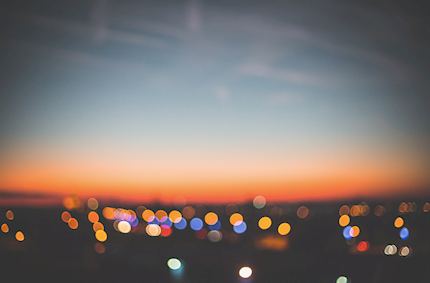 Because of what I do, I read so much about what's happening – and what's about to happen – in the world of digital marketing.
Day and daily, a steady flow of marketing, advertising, digital marketing and social media industry information and trends floods into my in-box: of course, much of it content marketing itself.
I love words and I read as many of them as I possibly can, but there are only so many hours in the day…
I need to know these things, but I need to be able to understand, digest and remember what's being said quickly and easily… because there'll be more stuff coming down the line tomorrow!
I also need to be able to communicate any important insights and findings to some very busy people who also need to know: my clients and my social media community who have connected with me because of how I can sometimes make life a little easier for them.
There's a lot of research out there that talks about how our memory retains information. For example, how after only three days we only remember something like 10 per cent of what we've read or heard, but can recall as much as two thirds of the same information when supported with a relevant image.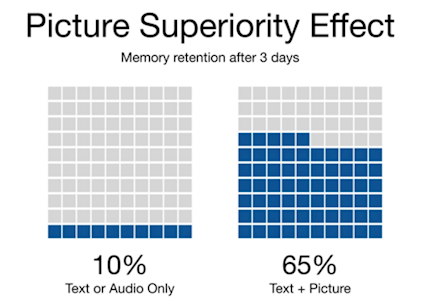 But for us to retain something, we first need to notice it: it needs to cut through all the other noise to grab – then keep – our attention. No matter how important or useful the message might be, unless it attracts and engages us, it's game over.
Cue video.
The number of articles I've seen about the ascendancy of video in content marketing over the last handful of months is both convincing and compelling. One such article is Econsultancy's content marketing 2016 trends blog which leaves little to interpretation when it states that video will see massive growth this year.
In content marketing terms, then, 2016 may well be the 'Year of Video'.
Consider how Cisco have forecasted that, globally, consumer Internet video traffic will be 80 per cent of all consumer Internet traffic in 2019 – that's up from 64 per cent in 2014.
Further evidence about the growth of video in content marketing comes from the Content Marketing Institute's annual Benchmarks, Budgets, and Trends for 2016 report, which demonstrates how the use of visual formats such as illustrations, photos, infographics and video saw the largest year-on-year increases for 2015… and how, of all social media channels, YouTube enjoyed the highest growth for content marketing.
If we need further convincing about the importance of video – and other visual formats – in attracting, engaging and retaining customers…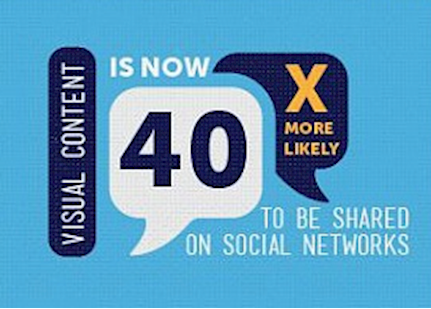 Okay, okay...!
So, what can businesses do?
Research by Ascend2 shows that half of marketers consider customer testimonials, 'explainer' or tutorial videos, and demonstration videos the most effective types of video content used. Of course, the most effective types of video content will vary according to what your business does and what its marketing needs are.
For the purposes of this article, we describe video content as everything from professionally produced videos for your website, through curating and sharing other people's video content, to much more 'lo-fi' content, such as that created on smartphones and tablets. Don't knock the last one: the Director of Content at LittleThings.com (the third largest Facebook publisher in the US), predicts that we'll see a lot more 30-second video clips, which should gain traction on social media.
For many small businesses, commissioning a professional to script and produce video content might not feel like an option. Truth is, though, that with a little creative thinking, there are lots of ways in which great quality video content can be produced on a limited budget. This is the sort of content that could be used proudly on a business's website and shared across its social media and other online channels.
Then there's the 'video cameras' that we all carry around in our pockets. Smartphones can be used to create some great content that can be shared directly to Facebook, Twitter, Instagram, and YouTube among others. They even allow you to do some basic editing.
Then there's Vine and Instagram themselves, which allows you to capture and share short videos (around 6.5 seconds for Vine, and up to 15 seconds for Instagram). These could be used for things like tips and advice, even customer testimonials. Again, both can be used to share video directly to your social channels. Here's one I prepared earlier!
https://www.instagram.com/p/BApJuRHnSCC/
And I haven't even got to talk about livestream video apps like Periscope or Meerkat…
Finally here, don't ignore the value of sharing other people's content across your social channels. There's a world of shareable content out there that can add value to your social media activity. For example, you're a business that makes wedding cakes: there are loads of YouTube videos showing outrageous, weird and wonderful cakes. Maybe you run a guesthouse or hotel: use YouTube to search for and share videos of places to go and things to do in the local area. Or maybe, your business is a golf driving-range: think about all those YouTube videos showing hole-in-ones (holes-in-one?) and golfing tutorials you could use.
These are just some 'random' examples, but it's easy to see how this idea could work for pretty much any business.
To me, this article would not be complete without sharing what I believe to be a great piece of video content… one that has actually saved 36 babies' lives.
Please have a look and share: https://www.youtube.com/watch?v=fpOxPAMWQX8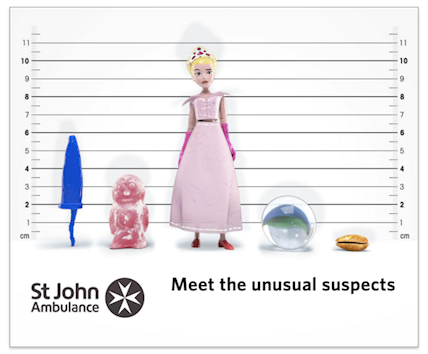 Many thanks for reading.
Author
Damian Donnelly, Ad_Man Creative Marketing Insight & Strategy, Belfast, Northern Ireland