Food and drink for thought for Northern Ireland Year of Food and Drink
---
---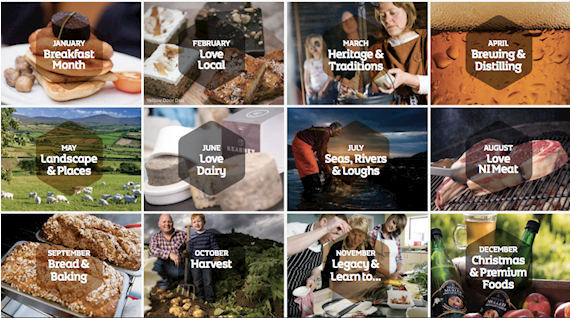 Just over 10 years ago, I was fortunate to dine in one of Florence's best and most popular restaurants.
It was a wonderfully unusual experience — it was late evening and we ate in an unlit courtyard, which made it difficult to see what we were actually eating. I guess, not surprisingly, that that very sensation probably heightened the senses of taste and smell.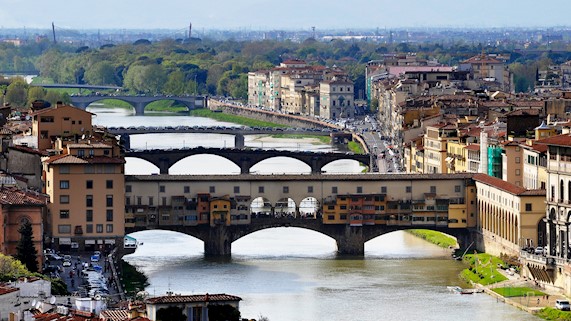 Anyway, the food was both simple and simply delicious.
To this day — over a decade later — I can still easily evoke the taste.
I had a seafood dish, the star(s) of which were the fattest, juiciest langoustines, or Dublin Bay Prawns.
Why is this important?
From this experience I learnt two very important lessons about the central role of food in destination marketing, which I'd like to share here.
The first thing is, at the time, a relative of mine was a senior figure in the Northern Ireland food production sector. Sharing my experience of Florence with him, he was quick to suggest that the langoustines I had enjoyed so much might well have come out of the Irish Sea and landed at Portavogie or Ardglass.
He was probably right, too, as whole Dublin Bay Prawns caught in our waters are exported to France, Spain and Italy.
Whether or not the very ones I had eaten and enjoyed so much had originated from Northern Ireland shores I'll never know; however, the big point here is that countries all around the world simply can't get enough of the amazing food and drink we produce here. And long may this continue.
How wonderful would it be, though, to have visitors from Brittany or Bologna or Barcelona go back home talking with the same zeal and delight about the wonderful food they tasted in Belfast, Ballymena or Ballycastle…?
This brings me to the second 'lesson' I learnt: just as it was for me and the delicious food in that lovely restaurant in Florence, one of the things people talk about most when they visit somewhere is the food. Whether it's an overnight business trip, a weekend break or a week's holiday, food lies at the very heart of the visitor experience… and lives on long in our conversations. When we consider that one-third of all visitor spend here is on food and drink, it's not unreasonable for visitors to expect something special to talk about!
2016 has been designated Northern Ireland's Year of Food and Drink.
Tourism NI describes this as a celebration of everything delicious about this place. The epic landscapes, traditions and people that make our food heritage so unique. With 366 days of foodie experiences, there will be no better time for visitors to enjoy a true taste of Northern Ireland.
And, indeed, we have much to celebrate right across the food, drink and hospitality sector here.
Whether you're a household food or drink brand, or an artisan or craft producer; whether you're a fine dining restaurant, or a seaside bistro or B&B, 2016 offers a great opportunity to delight our visitors with what we put onto their plates and into their glasses.
Here are some things you need to do to make the most of this wonderful opportunity:
Make it easy for visitors to find you when they search online. A well-optimised website, great social media assets and content, and for restaurants, pubs and accommodation, a strong Google My Business local presence are crucial.


Delight them when they do find you! 
Remember that visitors' experiences live long in conversations… and in Facebook and TripAdvisor reviews.


Share the stories of the local food and drink you serve. 
If the fish was picked up from the harbour this morning, make a big thing of it. If the beer came from a craft brewery "up the road", say so. If the chutney served with the cheese-board came from a local artisan producer, put it on your menu.


Above all, get involved in helping showcase our fabulous food and drink to the world!
As a proud supporter of Northern Ireland's Year of Food and Drink 2016, I'm delighted to offer free food, drink and hospitality marketing, digital marketing and social media marketing tips through my #foodmarketingni Twitter hashtag. Please feel free to check them out.. and use them! I hope they help you have an amazing 2016 and beyond.
Finally, you can find more resources, as well as the Year of Food and Drink brand assets, at Tourism NI's website.
The official Twitter hashtag for Year of Food and Drink 2016 is #EnjoyNI16
Enjoy!
Author
Damian Donnelly, Ad_Man Creative Marketing Insight & Strategy, Belfast, Northern Ireland